Someone kindly reminded us that we had not updated our blog for a LONG time. The fact is, with Alex keeping us extra busy, posting updates on Facebook, Twitter, and Instagram has been our main "outlet" for letting people know what we've been up to at the shop. However, we remember how fun it had been to blog, and we are determined to start blogging frequently!
In this post we're going to showcase a few of our espresso from the shop since we last poasted. John still roasts a few times a week, and offers a new espresso every 7-10 days. (Yes, we're still doing about 45 different espresso a year!)

"Dance of the Purple Penguin" espresso.

"The Agreeable German" espresso.

"Wagging Tails and Chasing Quails" espresso.

"Top of the ninth, bases loaded." espresso.

"Warm smile, soft blanket, and a box of popcorn" espresso.

"Eight paws, two hands, and one cookie" espresso.

"Whispering Snowflakes" espresso.

"Morning in the Marais" espresso.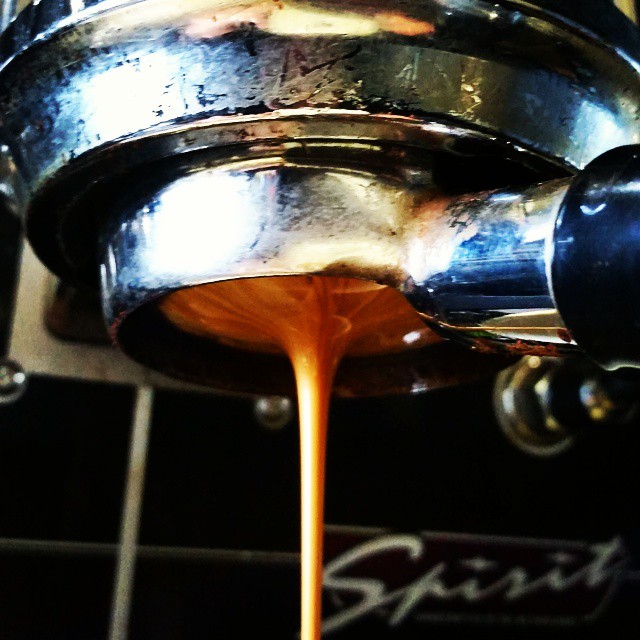 "Yokohama Bay" espresso.

"Smooth Red Leather" espresso.

"Easy as Pie" espresso.
Come have an espresso today!